Average savings by age
There are lots of reasons — and lots of ways — to save. However, for those looking for a benchmark of just how much they should've saved by a specific age, things get tricky. Average savings by age is a tough metric because there are so many variables that go into a number like that.
The importance of saving for the future
Life can happen fast. For example, the average cost of just having a new baby can run anywhere from $5,000 to $14,500, let alone the cost of raising a child for the rest of their life.
And, if that baby wants to get a college degree, you're looking at a whole new ballpark of savings, as the cost of a college education can run from about $40,000 to well past $100,000.
There's one other big reason to save for the future: People are living longer. According to a 2019 survey by Aegon Center for Longevity, Transamerica Center for Retirement Studies and Instituto de Longevidade Mongeral Aegon in Brazil, just 36% of American workers are "very confident they will be able to retire comfortably." Globally, that number is just 29%.
A savings shortfall
The number of Americans who would be able to cover an unexpected $1,000 expense has held steady at between only 37% and 41% since 2014, according to Bankrate's annual surveys.
The Federal Reserve notes that 30% of all Americans don't have enough cash in savings to cover even a $400 emergency. And Bankrate's most recent survey shows that nearly one in five Americans have no money saved at all to cover an emergency expense.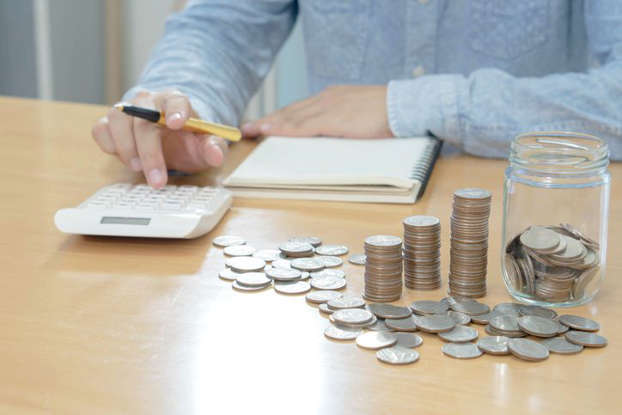 Snapshot of the typical American household's savings
The Fed's 2019 Survey of Consumer Finances shows that the typical American household has $5,300 in a savings account at a bank or credit union. But this number varies greatly by age and number of people in a household.
Average savings for those 35 and younger
Americans under the age of 35 had an average savings account balance of $11,200, according to the Fed's survey.
Because this is such a large age bracket that can skew from teenagers just graduating high school to recent college grads to young professionals well into a decade's worth of work, it's tough to nail down age-by-age where the average may be.
It is typically suggested to have three to six months of expenses in an emergency account. At the very least, aiming to have $1,000 handy in a savings account for unexpected expenses is recommended.
Employer-sponsored retirement funds such as an IRA or a 401(k) may be good options for people who are ready to set long-term retirement savings goals.
Minimally, contributing the amount the company will match is a good way to ensure potential future savings, thanks to compound interest. For reference, the average 401k savings for someone between the ages of 20-29 in 2019 was $10,500.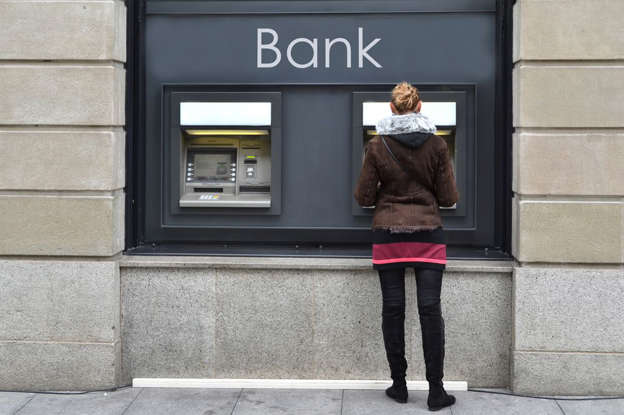 Average savings by age: 35 to 44
The 2019 Federal Reserve Survey of Consumer Finances found that Americans between the ages of 35 and 44 had an average savings account balance of $27,900. Those in this age bracket are now well into adulthood. At this stage of life, it's prudent to save up that three-to six-month savings account, to cover the cost of everything from an accident to a lost job.
Now may also be the time to think about diversifying a financial portfolio and possibly investing in the stock market or in real estate.
Again, for reference on where a person may want to be at for retirement savings goals, the average 401k savings for someone between the ages of 30 and 39 in 2019 was $38,400.
Average savings by age: 45 to 54
People between the ages of 45 and 54 had an average savings account balance of $48,200, according to the Fed's 2019 survey.
At this point, common financial advice dictates that a 50-year-old should have at least six times their annual salary if their intention is to retire at 67.
And, by the age of 40 to 49, a person may want to hit the average retirement savings, which sits at $93,400.
Average savings by age: 55 to 64
The 2019 Fed survey found that Americans between the ages of 55 and 64 had an average savings account balance of $57,800.
As this is the time when most Americans are staring down retirement in a few years it's typically a good idea to kick up savings, specifically retirement savings, into high gear.
That's because while younger people are capped at contributing $19,500 a year to a 401(k) account, those over the age of 50 are allowed to contribute an additional $6,500.This is known as a catch-up contribution.
The average retirement savings account for a person between the ages of 50 and 59 in 2019 was $160,000. It's important to note that taking out cash before the age of 59 and a half could mean tax penalties.
Average savings by age: 65 and Older
This is when savings really peaks for the average American. The 2019 Federal Reserve Survey of Consumer Finances found that Americans between the ages of 65 and 74 had an average savings account balance of $60,400.
However, that savings number does drop over time. According to the survey, Americans above the age of 75 had an average savings account balance of $55,600.
This drop illustrates the importance of creating a retirement budget and sticking to it in an effort to have enough savings for as long as needed.
But, before retirement, try to hit the average retirement savings number of 2019 for those aged 60 to 69, which was $182,100.
Saving a little bit more
Reaching specific savings goals doesn't have to be complicated. It just means doing a bit of homework, strategizing and staying diligent about personal finances.
The first step in saving more is to analyze current expenses to see what can be cut back on or cut out altogether to make more room for saving. This means creating a monthly personal budget and tracking current personal spending.
To track spending, a person could create an excel spreadsheet and list all expenditures by categories like groceries, phone bill, car expenses, housing, medical, entertainment and others over the course of a month, filling it in with every single dollar spent to see where the money is going.
To make this process a little easier, SoFi offers SoFi Relay, which allows users to connect all their accounts to one mobile dashboard and track spending habits in real time.
After the month is up, the next step is to look back on the expenditures list. Was there anything that surprised you? Going to coffee shops more often than needed? How about that gym membership—did it actually get used? This is the time to get a little ruthless.
After figuring out what's left, try implementing a general financial outline like the 50/30/20 rule. This means typically 50% of after-tax income goes toward essential expenses like food and rent, while 30% goes toward discretionary expenses like nights out at the movies or concerts. The last 20% belongs to savings and retirement account goals.
Now, it's time to get creative about saving even more for the future. This can be done by simply direct depositing more cash into a savings or retirement account right from a paycheck. That way, it's like the cash never existed in the first place.
Those looking to save a few more bucks every month could also do so by getting rid of unnecessary expenses like recurring payments on apps they may not even use anymore. But, instead of pocketing that cash for fun, consider directing that cash right to savings.
Making your savings work even harder
Still feeling the pinch and don't really have room to save more from a budget? Nearly 69% of Americans live paycheck to paycheck and may want to consider finding ways to earn extra income if there's nothing left to cut from the budget.
Working part-time via an app like Uber, Lyft or Taskrabbit allows people to set their own hours and earn extra income based on how much time they can dedicate to the part-time work. Other options might include freelance work in photography, writing or other creative arts.
Investing a little now can go a long way in saving for tomorrow, next year and your happy retirement to come.
The information provided is not meant to provide investment or financial advice. Investment decisions should be based on an individual's specific financial needs, goals and risk profile. SoFi can't guarantee future financial performance. Advisory services offered through SoFi Wealth, LLC. SoFi Securities, LLC, member FINRA/SIPC. SoFi Invest refers to the three investment and trading platforms operated by Social Finance, Inc. and its affiliates (described below). Individual customer accounts may be subject to the terms applicable to one or more of the platforms below.
1) Automated Investing—The Automated Investing platform is owned by SoFi Wealth LLC, an SEC Registered Investment Advisor ("Sofi Wealth"). Brokerage services are provided to SoFi Wealth LLC by SoFi Securities LLC, an affiliated SEC registered broker dealer and member FINRA/SIPC, ("Sofi Securities).
2) Active Investing—The Active Investing platform is owned by SoFi Securities LLC. Clearing and custody of all securities are provided by APEX Clearing Corporation.
3) Cryptocurrency is offered by SoFi Digital Assets, LLC, a FinCEN registered Money Service Business.
Neither the Investment Advisor Representatives of SoFi Wealth, nor the Registered Representatives of SoFi Securities are compensated for the sale of any product or service sold through any SoFi Invest platform. Information related to lending products contained herein should not be construed as an offer or pre-qualification for any loan product offered by SoFi Lending Corp and/or its affiliates.
SoFi's Relay tool offers users the ability to connect both in-house accounts and external accounts using Plaid, Inc's service. When you use the service to connect an account, you authorize SoFi to obtain account information from any external accounts as set forth in SoFi's Terms of Use. SoFi assumes no responsibility for the timeliness, accuracy, deletion, non-delivery or failure to store any user data, loss of user data, communications, or personalization settings. You shall confirm the accuracy of Plaid data through sources independent of SoFi. The credit score provided to you is a Vantage Score® based on TransUnion™ (the "Processing Agent") data.
Investment Risk: Diversification can help reduce some investment risk. It cannot guarantee profit, or fully protect in a down market. Ladder policies are issued in New York by Allianz Life Insurance Company of New York, New York, NY (Policy form # MN-26) and in all other states and DC by Allianz Life Insurance Company of North America, Minneapolis, MN (Policy form # ICC20P-AZ100 and # P-AZ100). Only Allianz Life Insurance Company of New York is authorized to offer life insurance in the state of New York. Coverage and pricing is subject to eligibility and underwriting criteria.
SoFi Agency and its affiliates do not guarantee the services of any insurance company. The California license number for SoFi Agency is 0L13077 and for Ladder is OK22568. Ladder, SoFi and SoFi Agency are separate, independent entities and are not responsible for the financial condition, business, or legal obligations of the other. Social Finance, Inc. (SoFi) and Social Finance Life Insurance Agency, LLC (SoFi Agency) do not issue, underwrite insurance or pay claims under LadderLifeTM policies. SoFi is compensated by Ladder for each issued term life policy.
SoFi offers customers the opportunity to reach Ladder Insurance Services, LLC to obtain information about estate planning documents such as wills. Social Finance, Inc. ("SoFi") will be paid a marketing fee by Ladder when customers make a purchase through this link. All services from Ladder Insurance Services, LLC are their own. Once you reach Ladder, SoFi is not involved and has no control over the products or services involved. The Ladder service is limited to documents and does not provide legal advice. Individual circumstances are unique and using documents provided is not a substitute for obtaining legal advice.
Tax Information: This article provides general background information only and is not intended to serve as legal or tax advice or as a substitute for legal counsel. You should consult your own attorney and/or tax advisor if you have a question requiring legal or tax advice.
Third Party Brand Mentions: No brands or products mentioned are affiliated with SoFi, nor do they endorse or sponsor this article. Third party trademarks referenced herein are property of their respective owners.
External Websites: The information and analysis provided through hyperlinks to third party websites, while believed to be accurate, cannot be guaranteed by SoFi. Links are provided for informational purposes and should not be viewed as an endorsement.Join the conversation6