MSN has partnered with The Points Guy for our coverage of credit card products. MSN and The Points Guy may receive a commission from card issuers.
Traveling in groups is fun but often a headache within itself if you're the coordinator.
There are so many things, people, personalities and interests to take into consideration to ensure that everyone is having a fun vacation. And as fun as reuniting with friends from college or cross country traveling with the in-laws can be, I firmly believe that everyone should experience a solo trip at least once.
When I lived on the Gulf Coast, I was relatively close to so many amazing (and popular) places like Destin, Florida and New Orleans, Louisiana, and often drove over just because. There is something nostalgic about randomly driving to places and discovering the best parts of the city on your own terms. Of course, you can make any destination — domestic or international — a wandering adventure.
Solo travel is the wave, and it's not as scary as it sounds. In fact, it's a great way to unplug from life's stressors, fulfill your bucket list and even make a few friends along the way! Here are my go-to tips for having a safe, successful and epic solo trip.
Not doing your research
It seems obvious, but do your research! It may seem like an odd thing to do, but after looking up hotel and attraction reviews for the area you want to visit, check their news sites via a webpage or social media channels. Personally, I check for crimes and high crime areas that tell me where I should avoid going.
In some destinations, staying in non-tourist areas can be a tad cheaper but could land you in the middle of nowhere if you're not careful. I take it a step further by doing a Google Maps street scan for parts of town that aren't popular. This is an exceptionally great idea when renting through sites like Airbnb or if you're opting to use a hostel.
For international vacations, check for travel bans and advisories by registering your trip with the US Embassy's Smart Traveler Enrollment Program. Further, check your destination country's U.S. consulate website to ensure that its border is open to tourists during the coronavirus pandemic.
It's also worth mentioning that in America we have a lot of liberties that don't extend into other parts of the world. Some that come to mind include public displays of affection among same-sex couples or wearing revealing clothing. By brushing up on laws, you could avoid a run-in with local authorities.
Try to refrain from telling people that you're vacationing alone.
It may seem like harmless chatter, but this isn't information you should provide voluntarily while on your Lyft ride or at the hotel bar. Air on the side of caution, and have your ride pick you up/drop you off from a location next to or across the street from your actual lodging.
Although I feel relatively safer in hotels because of security cameras, it's still not time to let your guard down. Whenever possible, I opt for mobile check-in/check-out so that staff isn't aware that I am checking in alone. However in the instances where it's not, at check-in, I always ask for an extra key and allude that someone will be joining me shortly.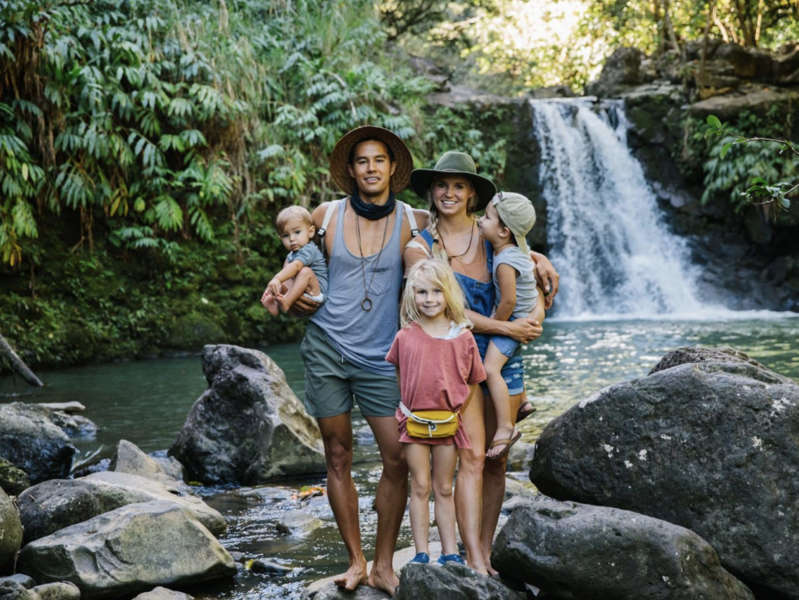 You only want to be incognito to the locals. Let your actual friends and family know you're ok by maintaining some communication with them.
Personally, I let my family know that I will post to social media or call every few days. However, if you have a worrying mom as I do, then put her mind at ease by sharing your location continuously through Google Maps or Apple's Find My Friends. You may also want to share your location with a close friend, partner and other family members.
I also give my lodging and flight info to my immediate relatives. You can go a step further by sending them a copy of your passport or ID. Aside from checking for travel-related news, registering your trip with the local embassy will ensure that you or your family can be reached during an emergency.
Missing the chance to be spontaneous
No holds barred, live it up! Have a bucket list? Cross off some of your wildest aspirations.
The best part about doing a solo trip is that there's no itinerary, you can't be outvoted on an activity you truly didn't want to do and you can be as selfish as you want to be with your time. Party (safely) until the sun comes up, then toast to an awesome trip watching the sunrise!
Of course, keep in mind that depending on where you are, popular places can fill up quickly. So while you're heading to that incredible new restaurant in New York City, use your smartphone to guarantee a table by making a reservation with Yelp or OpenTable. This is especially important during the pandemic when many restaurants are operating at a limited capacity.
Not meeting new people along the way
Following the advice above, this may be confusing. But there are tons of travel groups dedicated to solo travelers.
I've had the most success using Female Travel Buddies via Facebook. Travelers often post an open invitation for fellow travelers who may be in the same area at the same time to join them for brunch, sightseeing or a show! This is a great way to connect with people who share your direct interest but gives you the flexibility to still do your own thing.
You can join one a few months ahead of your trip to get familiar with the members. Try searching for a group using your specific interest or the types of people you want to be surrounded by. For instance, if you're a parent and want to go hiking, search for "Moms That Hike" and explore the options that come up until you find a group you like
Not being camera-ready
Capture all of the amazing & perfect moments along the way. Because this is a solo trip, you can't be afraid to snag a stranger to be your photographer for a quick mini shoot. If you're not brave enough, pack a selfie stick or a mini tripod (with a remote shutter). My favorite one is this tripod and shutter combo that came from Amazon and has been well worth the $15 price tag!
Bottom Line
There's so much hustle and bustle in my day to day life with work, freelancing, volunteer obligations and family. For me, solo travel gives me an opportunity not only to connect with locals and immerse myself in the culture of that city but an opportunity to reconnect with myself. I use these trips to rediscover my likes, find new interests and rejuvenate so that I can come back home to be the best version of myself for those that depend on me day-to-day.
Now, I've had my fair share of getting lost along the way and it felt like I was a cavewoman relying on the direction of the wind to tell me which way was north or south.
However, before I was brave enough to take an actual solo trip, I would carve out some "me time" using some of these same tips during friend and group trips. This could be doing anything from having brunch to checking out an exhibit or pampering sesh at the spa. For anyone wanting to give a "test run" to a solo trip, this is a great idea. You could even start by exploring a city or two away from where you live on a day trip.